Categories:
Other Brands
What's the best way to differentiate yourself without sacrificing your love for the classics? Well, here's the secret – take an iconic handbag, but with seasonal addition. For example, these Boy Chanel Braided WOCs from Chanel Spring Summer 2018 Collection Act 1. It's like hitting two jackpots in one; you get the style you want and it's beautiful as well. So what do you think?
The Design
Or you can just buy it as an investment because you like collecting Boys. These Boy Chanel WOCs are the ones that you want to bring with when having fine dine with your friends. And the best of all, without any hype, you can never go wrong with these. Always in-style. Forever-trending and better than investing stocks.
These Boy WOCs are nicely built without the quilting, but instead the centers are crafted with two-tone braided-patterns in lambskin. The two-tone eliminates the boredom out of the bag and creates a touchy and lovely contrast. The middle features the iconic studded clasp that everyone fashion girl loves. And what's best of all? These are unique designs because they will be gone when the season is over.
And if you doubt whether this Boy will be useful or not. Ask yourself; is there a moment when you need this beautiful thing? Of course there is.
The Interior
The interior looks like a big wallet. Inside you will find multiple compartments with patch pockets and credit card slots to help you organize your daily essentials. The only question left is; will you be carrying it day or night? Or both?
The Prices And Sizes
Style code A80287, measuring 4.8' x 7.6' x 1.4' inches, priced at $3150 USD, €2950 EUR, £2670 GBP, $4960 SGD, $25900 HKD, $4650 AUD via Chanel boutiques.
More Images And Colors
comnum(0) tbcount(0) tbcount(500)
Categories:
Other Brands
comnum(0) tbcount(0) tbcount(515)
Categories:
Other Brands
Yumi Lambert shines in gold on the March 2018 cover of Glamour Germany. Photographed by Ulrich Knoblauch, the model poses in an embroidered top and skirt from Rochas. Inside the magazine, Yumi embraces colorful summer styles selected by Veronique Tristram. The blonde beauty poses in the designs of Sonia Rykiel, Paco Rabanne, Bulgari and others.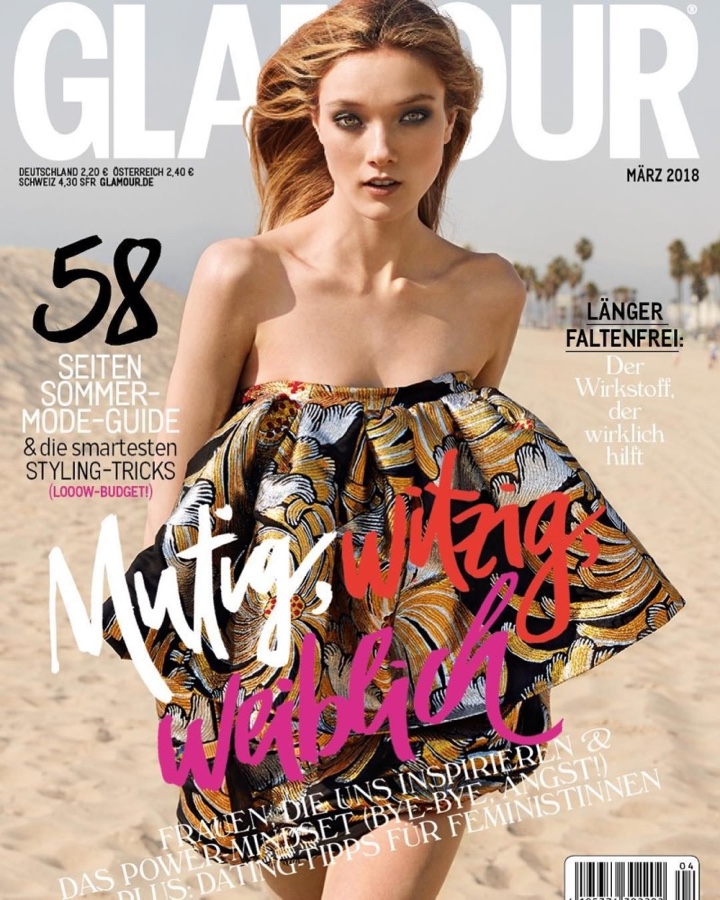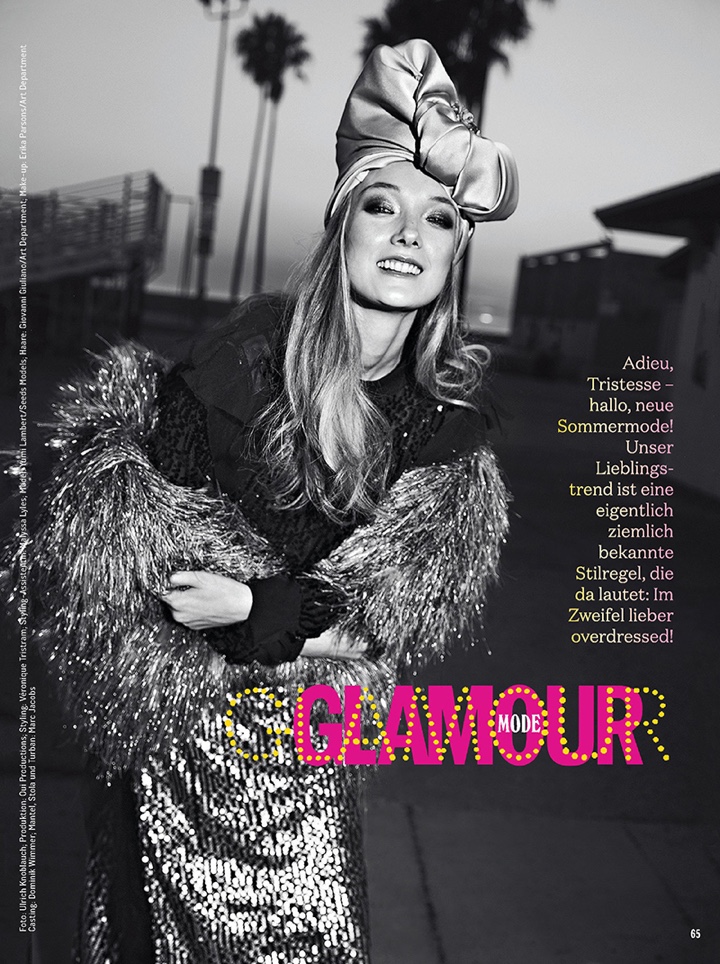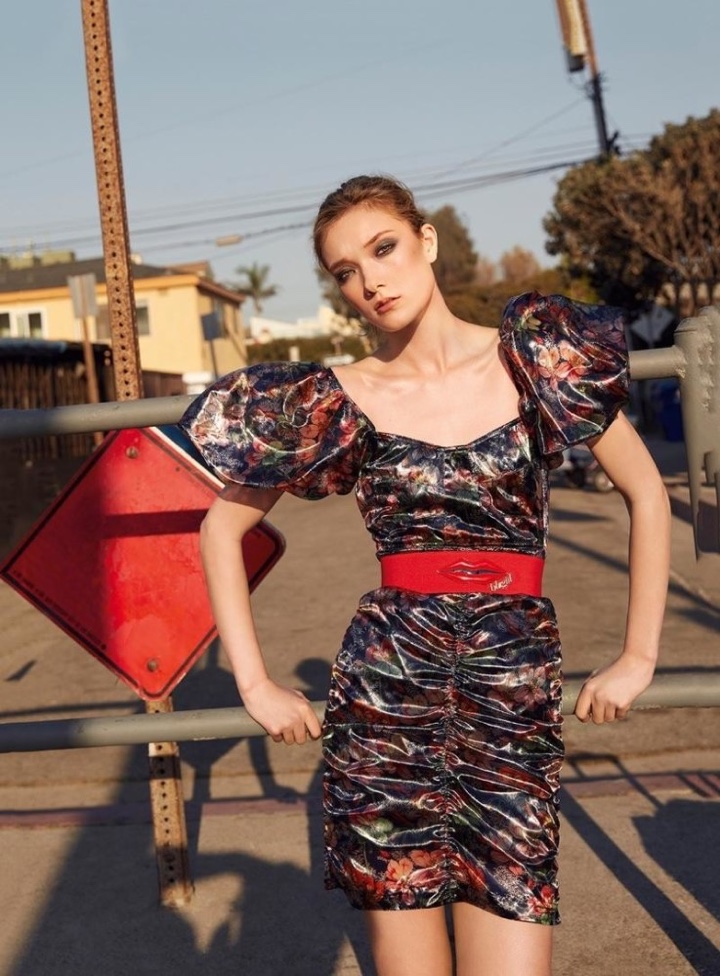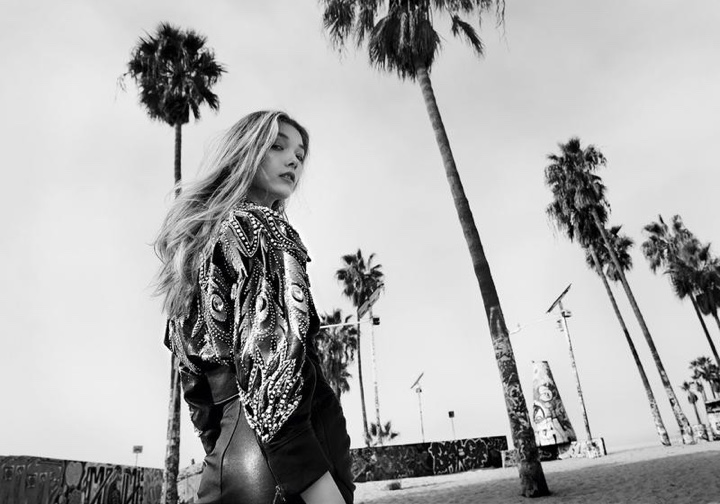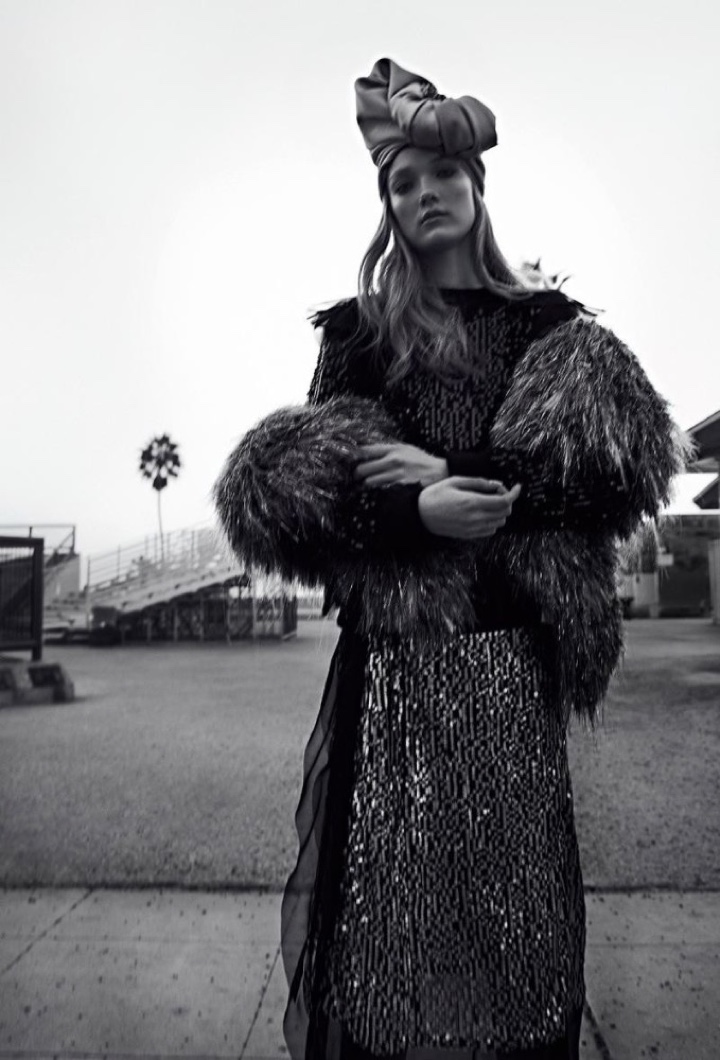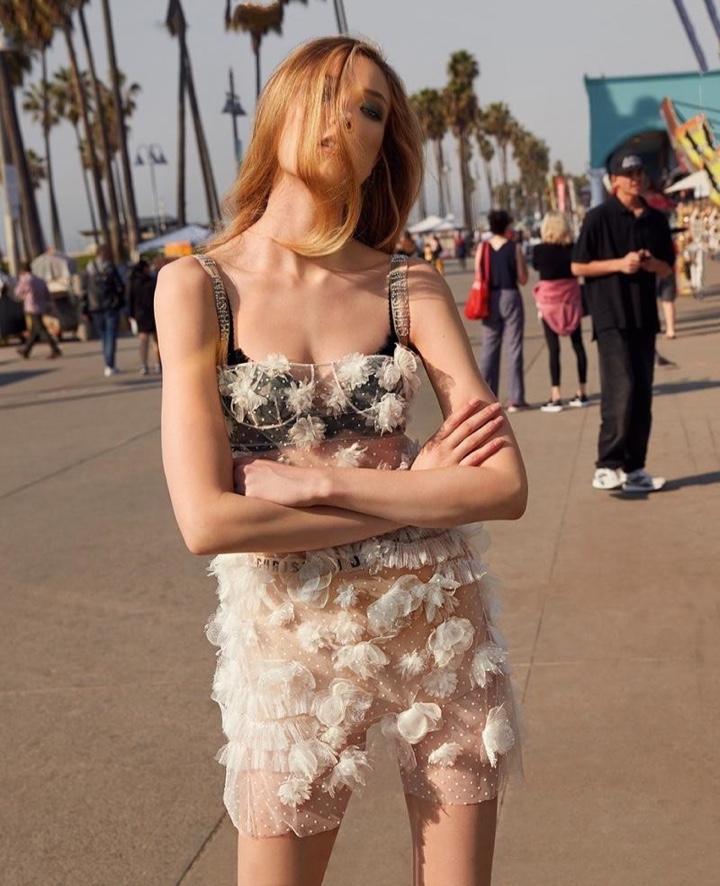 comnum(0) tbcount(0) tbcount(490)
Categories:
Other Brands
Every colorful rainbow has been naturally shy. They jump out once in a while, but only when you don't seek. And when they're gone, they might not return for a long time. It's just like this fresh Boy Chanel Rainbow Bag. It's a new design, but only seasonal available. Once the Spring Summer 2018 Collection Act 1 is expires, you might not see it again.
The design
The Boy Bag is no stranger to you, but have you ever seen such a bright Boy before? No right! And that's why it's the perfect fashion piece for the upcoming summer.
This Boy is even more handsome than you think. First the mixture of rainbow colors varies from bag to bag. Some are more green-ish, others are more blue-ish and there are also nice balanced ones with pink and blue. So which one is your favorite?
The front is beautiful, but take a closer look at the clasp. The clasp is an important decision, because the shades vary as well, just like the body of the bag. You can have your Rainbow Boy with grey-ish clasp, but also in pink-ish clasp or just in silver. Isn't that lovely?
Carry the Boy on your shoulder as it helps you transport your daily needs. The center is diamond quilted and it's reinforced with large chain strap. The Boy Clasp is studded, just like it should be. This piece is an obsessive one; doesn't your wardrobe need something like this?
The Interior
There are several different sizes of course, but the Rainbow Boy's interior remains the same. Inside you will find one large compartment and the amount of space depends on the size you choose.
The Prices And Sizes
Mini Boy Chanel Rainbow Flap Bag
Style code: A67364
Size: 3.7′ x 5.9′ x 2.8′ inches
Price: $3100 USD, €2890 euro, £2620 GBP, $4860 SGD, $25400 HKD, $4550 AUD, ¥399600 JPY, 15150 MYR, $4025 CAD
Small Boy Chanel Rainbow Flap Bag
Style code: A67085
Size: 4.7′ x 7.9′ x 2.8′ inches
Price: $4300 USD, €3660 euro, £3320 GBP, $6070 SGD, $31400 HKD, $5460 AUD, ¥506520 JPY, 19450 MYR, $5100 CAD
Boy Chanel Old Medium Rainbow Flap Bag
Style code: A67086
Size: 5.7′ x 9.8′ x 3.5′ inches
Price: $4700 USD, €3980 euro, £3610 GBP, $6600 SGD, $34200 HKD, $5940 AUD, ¥550800 JPY, 21150 MYR, $5550 CAD
More Images And Colors
comnum(0) tbcount(0) tbcount(695)
Categories:
Other Brands
comnum(0) tbcount(0) tbcount(349)
Categories:
Other Brands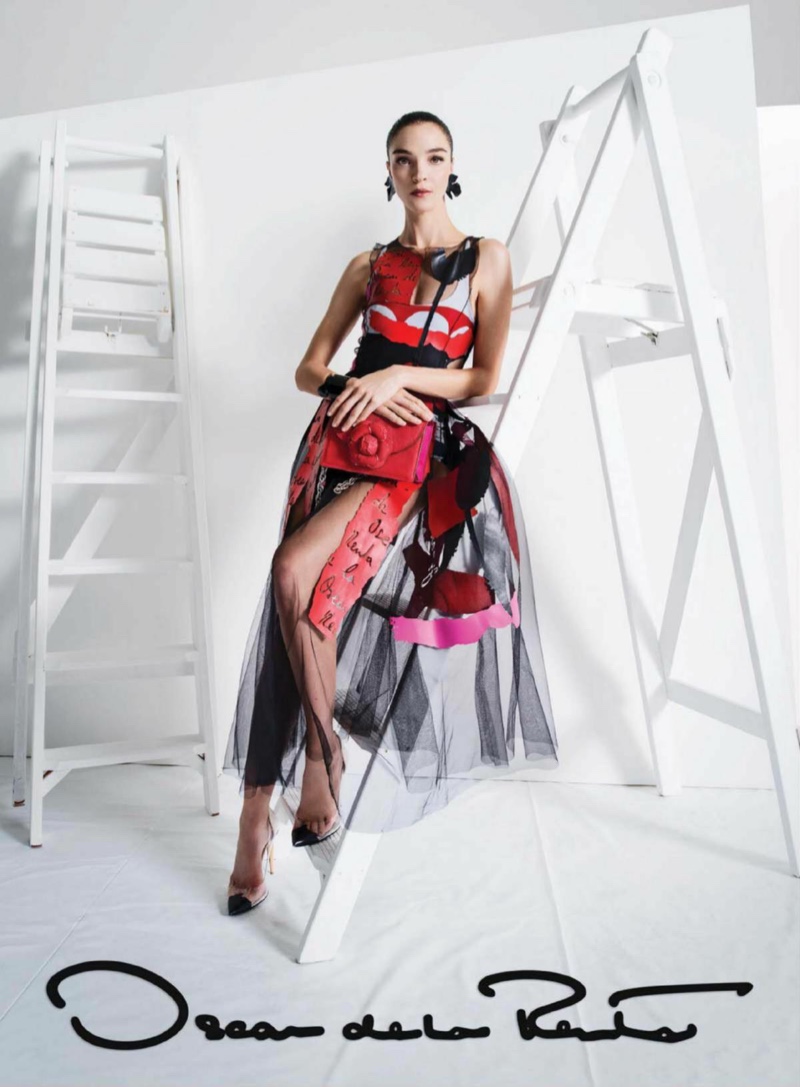 Mariacarla Boscono stars in Oscar de la Renta's spring-summer 2018 campaign
Oscar de la Renta channels painterly scenes for its spring-summer 2018 campaign. The iconic brand taps models Mariacarla Boscono and Duckie Thot as the face of these advertisements. Photographed by Tim Walker, the models pose in elegant looks featuring bold prints and patterns. Stylist Kate Phelan dresses the pair in ladylike dresses, statement shades and cocktail looks.
Related: Oscar de la Renta's Fall 2018 Bridal Dresses Are Beyond Dreamy
OSCAR DE LA RENTA SPRING/SUMMER 2018 CAMPAIGN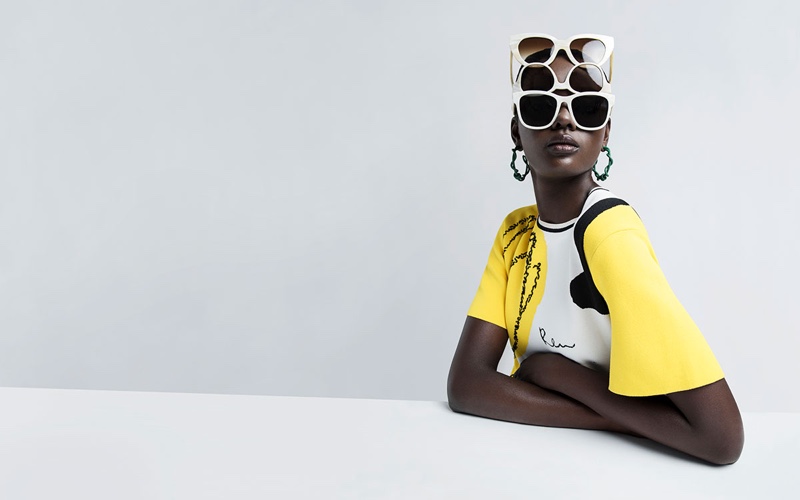 Duckie Thot models sunglasses in Oscar de la Renta's spring-summer 2018 campaign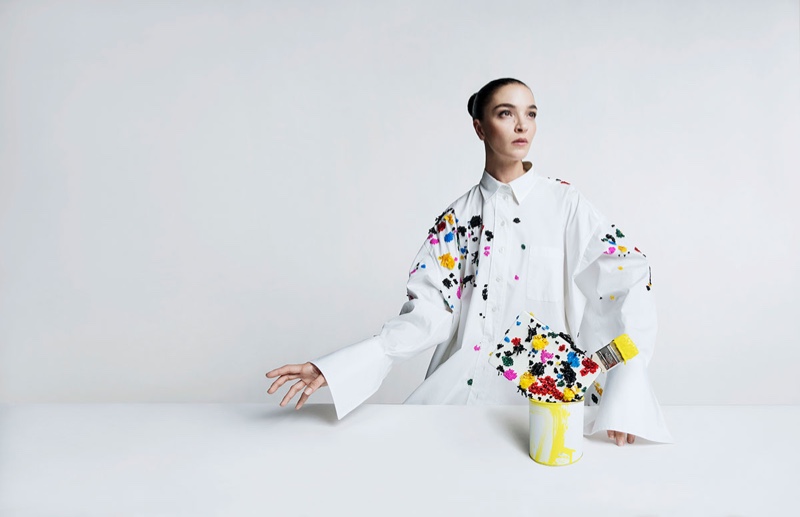 Model Mariacarla Boscono wears painterly design in Oscar de la Renta's spring-summer 2018 campaign
Categories

New Posts

Hot Posts